A travel itinerary in Kazakhstan should be carefully studied as this is the ninth largest country in the world, although not much considered. Moreover, large spaces are occupied by a rough steppe without points of interest.
In the southeastern part of Kazakhstan, however, things change: mountains and fascinating nature, and at least a city full of interesting ideas, the old capital of Almaty.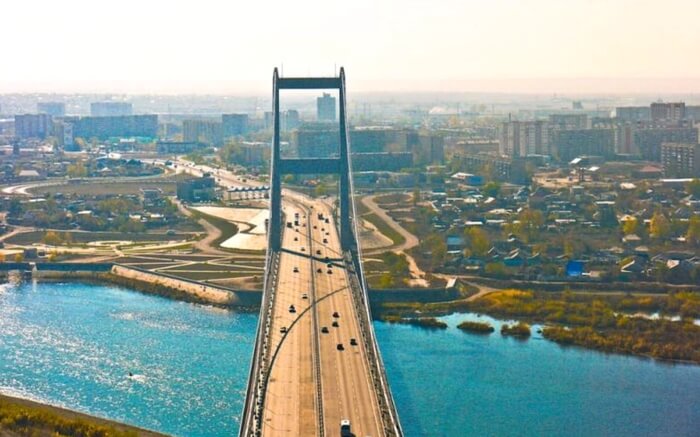 From the naturalistic point of view, the highlands of the Altai region are pristine and devoid of tourists.
Not far from Almaty there are national parks, mountains, rivers and forests, including the Tian Shen chain where you can meet local people living in typical villages.
In short, although large parts of the country are uninteresting, an itinerary in eastern Kazakhstan fascinates and rent a jeep and exploring the mountains could be an exceptional way to experience adventures in beautiful places off the beaten track. For more information read below!
Summers are terribly hot and the winters are very cold, so spring (April to June) and autumn (September to November) are the best seasons to visit Kazakhstan. In April the desert blooms for a short time and the monotonous ocher-colored territory is colored red, orange and yellow. Autumn is the harvest time, when the market stalls are full of fruit. If you decide to fight against the winter remember that in this season many internal flights are suspended and that finding food is likely to be a problem, since several restaurants close their doors.
Flights to Almaty normally make flights to Istanbul (Turkey), Vienna (Austria), Frankfurt (Germany) and Moscow (Russia). The main connections with Asia are Ürümqi (Xinjiang, China), Islamabad (Pakistan) and New Delhi (India). Some smaller cities in Kazakhstan offer international flights, almost all from Russia. Long-distance rail links include a daily Moscow-Alma-ata service and another line between Almaty and China via Ürümqi.